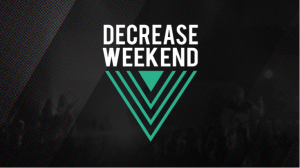 One of my favorite kind of events that leads students to grow spiritually are retreats. It creates an opportunity to get away and focus upon investing in their lives.
But how do we plan effective, life-changing retreats?
The first question we must ask is, "Why are you doing it?"
Purpose of retreat: Leading students to imitate Christ through spiritual growth, building relationships and worship.
Steps to planning
– Retreat parent letter with info (mail out 3-4 weeks before the event)
- Create a promo video that highlights the event (Answer these questions: Why should I go? What is it? What will I miss if I don't go?)
– Scholarship Form 2013 (allows us to help students who can't come up with the money for the retreat)
– T-shirt design
– Small Group team names for the retreat
– Online sign-ups
– Brochure sign-ups with medical release form included
– Decrease Schedule
– Mega Relay Challenge (big relay race on Saturday of the retreat)
– Name tags (the front is for students to write their names in with sharpies and the back is pre-made with the schedule)
– Food (breakdown each meal to a cost per student)
Leaders

– Small group books
– Host Homes
– Transportation list
Strategy

- We planned a "pump up" night the week prior to the retreat to prepare small groups and help them grow in unity before the retreat even started.
– We enjoyed a recap night the following week so students could share testimonies in their small groups of life-change.
Examples of what I use to plan a retreat: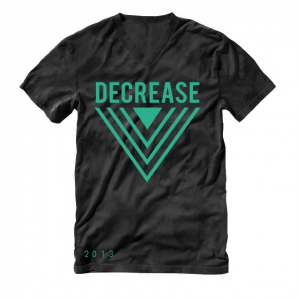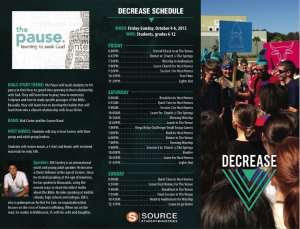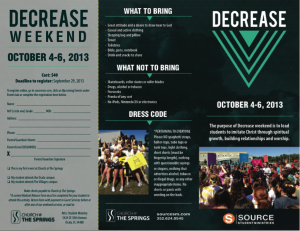 What would you add to the list of tips on planning a retreat? 
[author] [author_image timthumb='on']http://www.theyouthministryblog.com/wp-content/uploads/2013/10/joshrobinson.png[/author_image] [author_info]Josh is the student pastor at Church @ The Springs in Ocala, Florida (www.thesprings.net). Josh has served in student ministry for 9+ years and has a passion to lead students to imitate Christ and influence the world! He has a personal blog at http://joshrobinson.cc[/author_info] [/author]