If you serve in any capacity in student ministry, you understand that students say funny things. You also know that adults say funny things. I thought I'd share some of the top things people have said to me over the past 10 years of being a student pastor.
"What other job do you have besides being a student pastor?"
Student ministry is a multifaceted job. You have to learn how to plan events, write sermons, develop leaders, help parents in crisis, counsel students, edit videos, create graphics, update websites, plan events and more. It is a random ministry position that includes a lot of fun and creativity! But most people do not understand it.
"When will you become a real pastor?"
I heard a friend of mine say that once he knew a guy that was a youth pastor. He was amazed at how fast he became wise, in one day, when he accepted a senior pastor role. All of a sudden people listened to what he said and wanted his advice on everything. Student pastors are pastors. A lot of what we do is shepherding students and their families.
"I am amazed that someone would WANT to spend time with students!"
People don't know how encouraged I am by students and their desire to serve God. I believe that students ARE the church, not just the future of the church. The energy and openness to God is what makes student ministry special to me.
"My child doesn't want to come to church, can you get them to come?"
Usually the student can tell that even the parents don't want to be at church. What you see in a student's life mirrors what happens in the home, especially their attitudes. Parents are the biggest influences in the lives of their students. I usually talk to the parent about how to influence their child to see God working in their life.
"If we can keep the kids busy, we will keep them out of trouble"
Busyness doesn't help students. Focused discipleship helps students grow alongside relationships with others. Busy calendars alone, as the focus, usually can lead to distracted people.
If you are in student ministry, I'm sure you can add to the list! We have an opportunity to invest and influence this generation. As hard as it can be at times, we focus upon the spiritual investment of the gospel into their lives.
People will always say positive and negative things about student ministry. The enemy hates that you are investing in this generation! Stay focused upon why you are doing what you are doing. Live for an audience of One as we all seek to hear the words, "well done, good and faithful servant."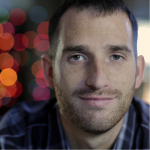 Josh is the student pastor at Church @ The Springs in Ocala, Florida (www.thesprings.net). Josh has served in student ministry for 9+ years and has a passion to lead students to imitate Christ and influence the world! He has a personal blog at http://joshrobinson.cc