Originally I was planning on posting part 3 of the Disease Within Student Ministry, but instead I have felt a pulling from God to write about the beheading of the 21 Coptic Christians in Libya. The recent murder of our 21 brothers is no more evil than the daily persecution that our fellow overseas brothers and sisters suffer through on a regular basis, but still there is something about this that hits a little harder; at least for me that's the case.

"And he opened his mouth and taught them, saying: "Blessed are the poor in spirit, for theirs is the kingdom of heaven. "Blessed are those who mourn, for they shall be comforted. "Blessed are the meek, for they shall inherit the earth. "Blessed are those who hunger and thirst for righteousness, for they shall be satisfied. "Blessed are the merciful, for they shall receive mercy. "Blessed are the pure in heart, for they shall see God. "Blessed are the peacemakers, for they shall be called sons of God. "Blessed are those who are persecuted for righteousness' sake, for theirs is the kingdom of heaven. "Blessed are you when others revile you and persecute you and utter all kinds of evil against you falsely on my account. Rejoice and be glad, for your reward is great in heaven, for so they persecuted the prophets who were before you." – Matthew 5:2-11
Maybe it hit me a little harder because one of the first things I started to hear from fellow believers is how blessed we are that we can attend church in complete safety. When I heard these statements I was immediately filled with sorrow. It's heartbreaking that many associate God's blessings chiefly with convenience, comfort, safety, and wealth. How sad it is that their enjoyment of God is limited to how they experience life and this world. I thank God that Jesus Christ is the supreme blessing to us, and that the life He offers is an overflowing fountain of reconciliation and hope.
"…and when they had called in the apostles, they beat them and charged them not to speak in the name of Jesus, and let them go. Then they left the presence of the council, rejoicing that they were counted worthy to suffer dishonor for the name. And every day, in the temple and from house to house, they did not cease teaching and preaching that the Christ is Jesus." – Acts 5:40-42
Or maybe it is because the witness of our Coptic brothers is inspiring and convicting all at once. I am convicted by the fact that as I was reading the news of their beheadings, I was sipping on coffee thinking about how much I myself cling to convenience. I can't tell you how many times I have had to wrestle with myself to meet someone at a time or location that was not convenient for me. This is especially the case when I know that the meeting might require me to expend more emotional energy than I want to. Why would God want to use a selfish man like me? Only He knows, but there is inspiration in how God works through us.
I am inspired by Gods grace and the works of His Spirit as witnessed by our Coptic brothers. Inspired to see the hope of Jesus Christ lead fellow disciples to the revelation of "for to me to live is Christ, and to die is gain." Oh how great are the works of our King within us to bring us to such a reality!
"And he said to all, "If anyone would come after me, let him deny himself and take up his cross daily and follow me. For whoever would save his life will lose it, but whoever loses his life for my sake will save it. For what does it profit a man if he gains the whole world and loses or forfeits himself? For whoever is ashamed of me and of my words, of him will the Son of Man be ashamed when he comes in his glory and the glory of the Father and of the holy angels. But I tell you truly, there are some standing here who will not taste death until they see the kingdom of God." – Luke 9:23-27
Maybe it hit a little harder because later that day I spent over one hour on the phone with a college student helping her make sense of these murders and her personal purpose in life as a college student. She just couldn't understand how she could do so little for God's Kingdom while fellow brothers and sisters were laying down their lives for their faith. For a 19 year old who is studying to be Christian Counselor while dedicating her free time to serve on campus and student ministries, that's a pretty weighty question to engage in. Her passion to see God glorified and others restored in His glory is humbling.
"If the world hates you, know that it has hated me before it hated you. If you were of the world, the world would love you as its own; but because you are not of the world, but I chose you out of the world, therefore the world hates you. Remember the word that I said to you: 'A servant is not greater than his master.' If they persecuted me, they will also persecute you. If they kept my word, they will also keep yours. But all these things they will do to you on account of my name, because they do not know him who sent me." – John 15:18-21
I want to spend some time teaching my students about the witness our Coptic brothers gave us. I hope to speak the truth of the Gospel into their hearts and minds. I pray that they would come to an understanding of how great our God is, and that His greatness is not dependent upon the condition of their lives. There are very real evils and sufferings going on everyday. It wasn't the evil of the beheading or the suffering of our Coptic brothers that hit me. It was the inspiring witness they gave me, and the opportunity that I am afforded to minister out of it.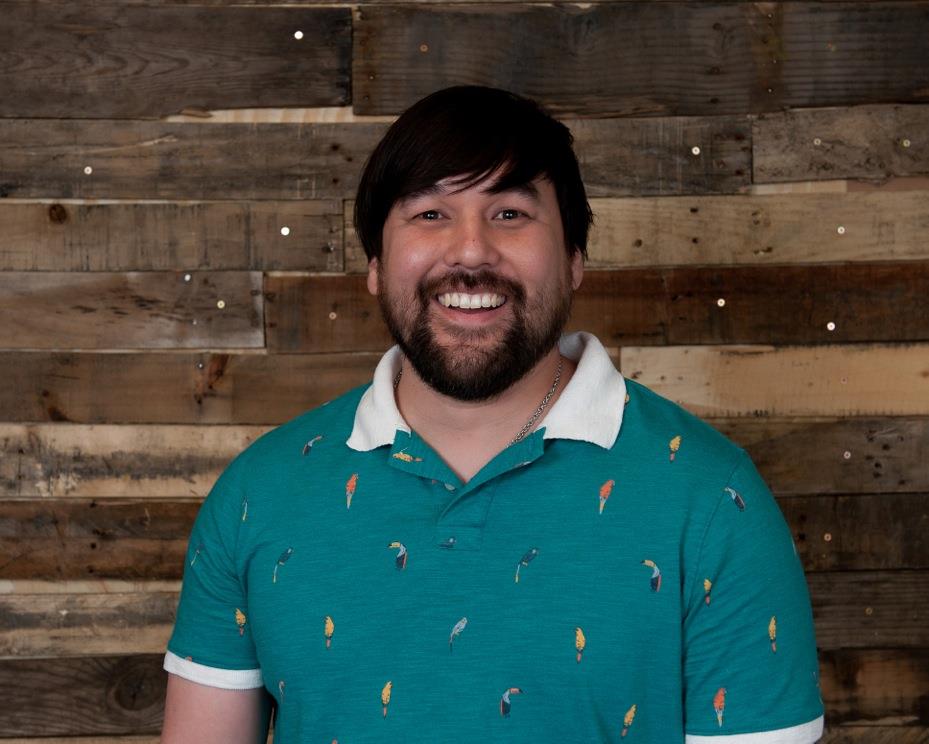 Ben Fawcett is a six year student ministry veteran, who is currently serving as the Associate Student Pastor at LifePoint Church in Plano, Texas. He is currently enjoying typing this bio out in third person, and aspires to one day speak in only third person.