Over two months ago I used the metaphor of a tumor to describe an unhealthy youth ministry in contrast to the Bible's imagery for the "church body" (sorry for the typos…I should proofread more). I also promised more to come. It was so urgent, it took me three months to get to it. If I do another follow up you can expect it before the 2020 presidential elections. Anyway here are some theological insights into my convictions on youth ministry.
Why The Emphasis On Partnering With Parents?
I mentioned in my original post that part of my focus on partnering with parents was out of necessity (after all, I'm only a volunteer). However, it is also out of conviction and desire. Bear with me for a minute because at first it's going to seem like I'm condemning youth ministry, but it will get better (at least a little bit). Here's the Bible's command to parents regarding discipleship:
"Hear, O Israel: The Lord our God, the Lord is one. You shall love the Lord your God with all your heart and with all your soul and with all your might. And these words that I command you today shall be on your heart. You shall teach them diligently to your children, and shall talk of them when you sit in your house, and when you walk by the way, and when you lie down, and when you rise. You shall bind them as a sign on your hand, and they shall be as frontlets between your eyes. You shall write them on the doorposts of your house and on your gates –Deuteronomy 6:4-9
There we have it. This little Scriptural nugget is traditionally referred to as the "Shema" (Hebrew for "hear") within Judaism. The serious observers follow the command to teach it to their children and pray it with them four times daily (when they sit, walk, lie down, and rise). It's one of the most well-known and important Scriptures in Judaism. What about Christians? This is what Jesus says is the greatest of all commandments (Mark 12:28 and following).
Two out of three monotheists agree this is an indispensible command from God. Let's not overlook that in addition to the command for Israel to take this to heart, there is a subordinate command for them to be diligent in teaching these truths to their children. While there are no qualifiers for this command, such as, "parents teach your children," it is assumed within the command that parents are in mind. As youth workers, we must be cautious not to deceive ourselves into thinking we're some sort of discipleship experts above and beyond the parents God has assigned to our students.
The Call Of Parents
As a father, it's sobering to realize that God has entrusted the life of a child (and another one on the way) to me. Some day he will hold me responsible for the way I've served as a shepherd in this role.
Was I humble? Did I model a dependence upon God? Or did I show a proud and arrogant heart? Did I repent and confess when I made mistakes? Or did I try to justify myself? Did I model prayer and a view of the world in which Christ was center? Or did I show by my words and actions that I was at the center of my own world?
All these questions and more serve as a guide to be conscious of my words and actions around my son. I'm the man he's most going to imitate whether I like it or not (in addition to experience, see Genesis 5:3 where Seth is made in the "image" and "likeness" of Adam). Sure, a wise father will have other influences in both his own life and that of his son's, but no other people influence us quite like our parents. As such, we are fooling ourselves if we think we can just outsource the spiritual development of our youth and children to some hired guns (a.k.a. "youth workers").
The Biblical Mandate For Youth Ministry (Or Lack Thereof)
At this point some youth ministers get uncomfortable and start to fear their position is unwarranted (at best) or unbiblical (at worst). Unfortunately, I've got more bad news (I warned you, remember?), but don't worry it will get better.
A lot of people point to Titus 2 as their "proof text" for youth ministry. The only problem is that verse does more to undermine youth ministry than it does to support it. Let's take a look:
Older women likewise are to be reverent in behavior, not slanderers or slaves to much wine. They are to teach what is good, and so train the young women to love their husbands and children, to be self-controlled, pure, working at home, kind, and submissive to their own husbands, that the word of God may not be reviled. Likewise, urge the younger men to be self-controlled. –Titus 2:3-6
See the problem? This verse assumes the "young women" are married. As such, unless the students in your ministry are in the same boat, the verse isn't really applicable. We'd do well to follow these instructions and teach those we influence how to be good wives and husbands and how to be self-controlled. But the context (for the importance of context in regards to hermeneutics check out this song by Flame) is a far cry from the average youth ministry. As such we have to look elsewhere for support for youth ministry. The problem is: there isn't any. I keep checking and checking, but there is simply no mention of youth ministry in the Bible.
Are you sweating yet? It's probably a good thing if you are, because we do well to "keep a close watch on [ourselves] and on [our] teaching […] for by so doing [we] will save both [ourselves] and [our] hearers" (1 Timothy 4:16). A little self-examination is good for the soul (see also 2 Corinthians 13:5).
The Good News
Good news always sounds better after we have all the facts straight, bad as they often are (think of the Gospel—the real Good News—that only sounds beautiful after we recognize our own sinfulness and inability to save ourselves). So what good news could I possibly have after showing how scant the biblical support for youth ministry is?
The good news is that, while youth ministry is not mentioned in the Bible, that also means it's not forbidden.
Here's a fancy term you might want to add to your vocabulary: "methodologize." When we methodologize the Scriptures we make descriptive passages prescriptive. This is, perhaps, one of the most common hermeneutical mistakes those in the Church make. It's important when we come to the Bible we ask the question, "does this verse or passage command any action of me? Or is it simply describing a situation as it occurred in history (i.e.: a narrative)?" By asking this question and carefully analyzing a biblical text we save ourselves a whole lot of unnecessary confusion.
Regarding youth ministry, when someone says, "there is no mention of youth ministry in the Bible," they are right. But that doesn't mean it's a "sin" to labor in youth ministry. Since the Bible never says, "thou shall not further the discipleship efforts of children outside your own family," we can rest assured we're not upsetting God by efforts to disciple teenagers. Usually people guilty of methodologizing the Bible want to follow as closely as possible the sections of Scripture that are narrative.
The problem with this is that it's almost impossible, as the world has changed quite a bit since the time of the apostles. Using the same type of argument I could say, "any church that uses microphones to preach to their congregation is unbiblical because the Bible doesn't ever mention the use of microphones." See what I did? It's true the Bible doesn't mention microphones, but to condemn them as a hindrance to the work of the Church is to make an argument that stems from silence and goes beyond the words of Scripture.
Co-Laborers In The Gospel
My final point (for now) is a simple one: don't step on the toes of parents or work against them. While I've provided a license for the validity of youth ministry by dispelling a common hermeneutical error, I've also tried to emphasize the importance of the role of parents in the discipleship of their parents. This should make youth workers tread with caution. While we are free in Christ to disciple the next generation, we are doing a disservice to parents if we (implicitly or explicitly) give the impression that we desire to be the sole influence in the lives of their children. We must partner with parents and empower them to rise to the biblical command to teach their children the truths of God as outlined above in Deuteronomy 6:4-9. Anything else is a compromise and runs the risk of encouraging parents to disobey God. And that would be a sin.
I've still got more I can say on this. Stay tuned for more (hopefully before the seasons change again).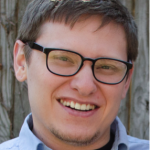 Sean Nolan teaches hermeneutics at Augustine's Classical Academy and leads the youth ministry at Terra Nova Church in Troy, NY. He's an aspiring church planter and is married to Hannah and father to Knox. He irregularly blogs at Hardcore Grace. He likes activities that don't involve sweating.