"For everything there is a season, and a time for every matter under heaven." -Ecclesiastes 3:1 (or if you sing the words "turn, turn, turn" – The Byrds). These words ring true in my life as I sit at the end of one season and the beginning of another.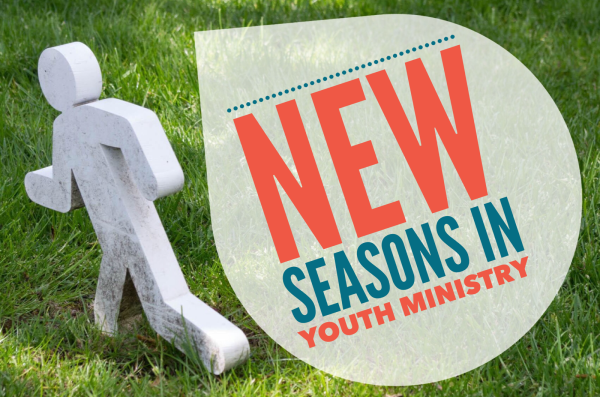 Announcement
This coming Sunday, April 5th, will be my last Sunday as the Student Pastor at LifePoint Church. The past month has been filled with plans for transition, goodbye's, and dreaming about what my new season will look like. God has called my wife and I to Round Rock, Texas, just north of Austin, to The Fellowship Church where I will serve as the Student Pastor.
Transitions like this bring mixed emotions.
On the one hand, I will dearly miss LifePoint Church and the students I have seen develop into men and women of God. While on the other hand, I am so excited to see what God has in store at The Fellowship and ecstatic to begin doing life with the students and families in Round Rock.
What I've Learned
Transitions bring perspective.
This transition has allowed me to critically evaluate what I (w/ the help of Jesus, obvi) have been able to accomplish over the past four years. It has helped me gain perspective on what I need to do differently as I begin a new chapter. It has helped me grasp what is foundational and what is peripheral to the health and development of a student ministry.
Time flies, relationships matter.
I can't believe I have been at LifePoint four years. It has felt like a decade. Not because it has felt long and drawn out, but because of how much I have seen this ministry mature, and because of how deep my relationships run. I am proud of what God has allowed me to accomplish, which makes this transition even harder. As I prepare to leave, it's the relationships that I will miss.
There is never a "good" time to leave.
If I'm being honest, deep down I wrestled with guilt over leaving even though I was here four years. I don't want to be the Youth Pastor that church hops looking for the best opportunity. I  want to be the Youth Pastor that invests deeply and commits to the long run. However, there will never be a "good" time to leave. If you leave because of frustration with your context, that's certainly not a "good time." But alternatively, if you have been invested deeply over a long period of time, it makes transition all the more difficult! There is never a good time to leave, but rather we must trust God's timing and will. But don't be the 18 month'er!
Transition faithfully, finish strong.
The last thing you want to do is hit cruise control your last month on the job. How you set the next regime up for success matters. The message you leave your students with matters. The way you honor your leaders for their faithful service matters. The way you talk about the leaders of the church your leaving matters. Finish strong, transition faithfully, then set your eyes to the road God has before you.
I'm excited to share with you in the coming months what God does through my transition out of one student ministry and into another.
How have you transitioned in youth ministry? What have you done well? What have you done poorly? What advice do you have? Comment below!