A few weeks back, I wrote a piece discussing whether youth ministries should split summer camp between high school and middle school. You can read that post here. After heading to Student Life in Estes Park, CO with my High School students, I'm ready to finish my assessment and opinion on splitting summer camp.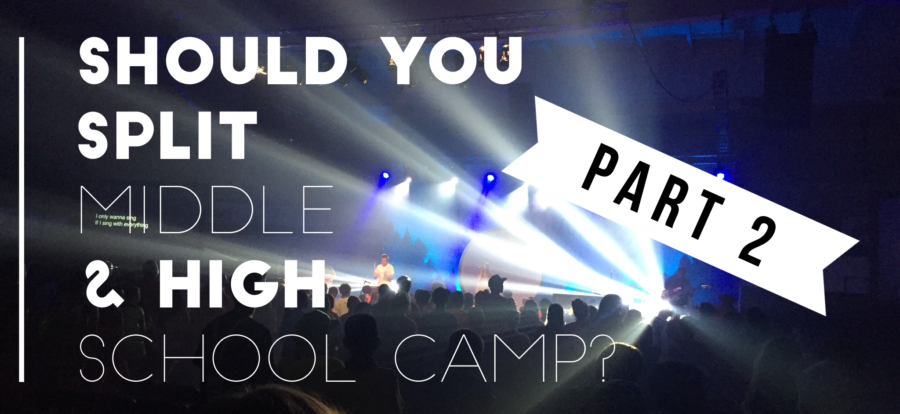 What were the benefits of splitting?
First, splitting camps allowed us to be laser focused.
Let me state the obvious: Middle school students and high school students have different expectations of camp. Splitting camps allowed us to focus our energy on the wants, needs, and desires of both demographics.
Our high school students love extended worship with just our own group and our middle school students love the freedom to roam, play more, and just be active. It was refreshing to be able to provide both without compromising.
Second, splitting camps allowed us to develop relationships.
Yes, relational growth happens at every camp, but here is what I've noticed. When you do camp together, high school students tend to monopolize the time of leaders, leaving less intentional time with middle school students.
By nature, adult volunteers tend to identify more with high school students in that they enjoy conversation and lack the endless fountain of energy that is a middle school student. This isn't science, so don't hang me, but it's what I've seen at camp even when we make a strong emphasis for leaders to prioritize 6th-8th students.
But David, isn't this why you bring leaders to focus on specific grades/demographics? Yes, of course, but nothing beats making those grades/demographics the sole focus for an entire week. When 8th graders are not under the shadow of upperclassmen they feel the freedom to step up and lead. When middle schoolers aren't afraid to look silly in front of upperclassmen they let loose and it's awkwardly amazing!
What were the drawbacks of splitting camp?
I'm exhausted! When you are out of town three out of six weeks to multiple camps and mission trip, up becomes down, mass hysteria sets in, your family doesn't recognize you, and you come home to an inbox with 200+ unread emails.
I tend to exaggerate, but on the real, my eight month old daughter started crawling while I was at high school camp, so it felt that way…
Another drawback was that momentum felt weird. I came out of middle school camp hyped about the relationships built but didn't feel like I got to follow through with those students until after high school camp and the mission trip…5 weeks later.
When you have to begin preparation for the next trip immediately upon return, it's difficult to celebrate, recognize, rest in all that God accomplished.
The school system has essentially turned summer into a two-month sprint. Somehow our church squeezed middle school camp, high school camp, mission trip, a VBS for our two campuses, iWorship (kids), and family camp into eight weeks. That's six weeklong events in eight weeks…insane!
So would you split camp again?
The jury is still out. (Really David, after all this you won't give us an answer?) That's right. There were more pros than cons, but as an optimist, I could come to the same conclusion if we did camp together. I'll leave you with this. If you have the numbers, budget, volunteers, and bandwidth to try it…try it. We are now processing what next summer will look like and I'll update this page, when we make the decision!
Click Here to Join the Party
& Get a Freebie!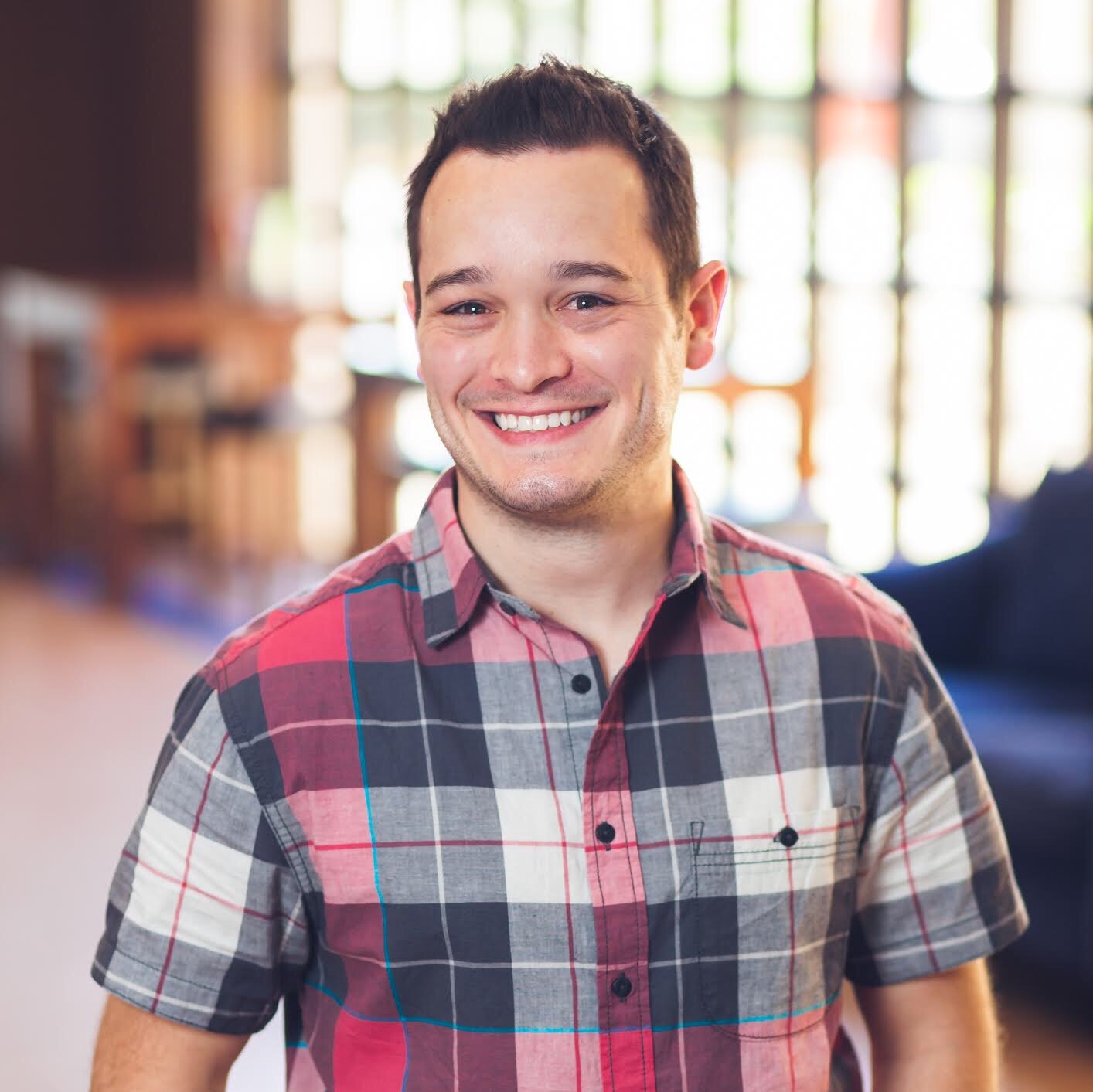 David Hanson: Texas native, Texas Tech Red Raider, M.Div. at Truett Seminary, husband to Ashley, father to Ava, Ben & Madelyn, Student Pastor at The Fellowship in Round Rock, Tx, table tennis (ping-pong) extraordinaire, addicted to coffee. For anything else…you'll just have to ask.