This year we tried something we have never done before. We took a leap of faith and split our Middle & High School Camp. Last year we took 148 to Student Life in Glorieta, NM and had been going to Glorieta for the previous 3 years. This year, however, we felt it was time for a change. Not only would we pick a different location, but we would split our Middle & High School Camps. Here are my thoughts after returning from Middle School Camp: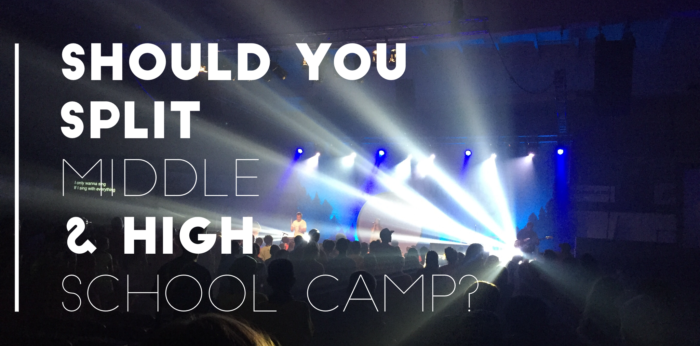 What led to the decision?
First, it's important to note that we made the decision to split out our camps after attending the Middle School Ministry Campference, or just "Campference," put on my Marko and The Youth Cartel (this is an excellent choice if you are looking for a place to spend your conference budget this year).
At the Campference we got to hear a lot about CIY "Christ in Youth," met a few of their leaders, and learned about MIX which is specifically designed for Middle School students.
Having just separated our Sunday morning programming to a Middle School and High School hour, we thought, "Why not? If we are splitting our Sunday programming to be more intentional with our Middle School students, why not split our Summer Camp for the same reasons?" So we pulled the trigger. This year we took 88 to MIX at the University of Central Oklahoma in Edmond and have 80 signed up to go with us to Student Life in Estes Park, CO.
So how did the students respond?
Being the first time we split MS/HS for summer camp we did run into a few situations. Primarily, our 8th graders were not fans of this decision. But to be honest, they were not fans of us splitting the Sunday services either. At this point, they identify more with the classes above them, than they do with the classes below them. However, we know their presence in the Sunday Middle School service and on the Middle School trip would allow this grade to step into a role of leadership rather than just being the middle child during both.
While unpopular with our 8th graders, the 8th graders who did attend camp stepped up into some serious leadership. At the beginning of the week they were timid and hesitant, but by the end of the week they were exhorting younger students and leading the way.
Our 6th & 7th grade students loved being the center of attention for the week. While they enjoy the older students in our ministry, I think they felt a certain degree of ownership of the trip. They were less hesitant to speak up, be silly, be themselves, and volunteer for games, prayer, etc. I have a feeling that if we were to split our camp again next year, the new 8th graders would be all about being the top dogs on campus.
So what did you think as a youth pastor?
Let's start with the positives: From a leadership perspective, I was blown away by how thoughtful and intentional MIX was with their programming (read presentation from stage). It would be impossible for a middle school student to get bored or lose focus during a session at MIX. They thought through every aspect of what a middle school student wants and how they think and respond during a session. They blended worship, teaching, games, videos, and skits flawlessly to convey a consistent theme (Kingdom Workers) and hold the attention of middle school students. Consider that a high praise as I've gone to camps as a student for 6 years and a youth worker for 10.
Furthermore, their recreation time was well thought out and not just an afterthought. You could see the time and creativity they put into making sure recreation was not just some combination of tag or dodge ball. They built entire backstories, complete with videos, into their rec time activities that encouraged students to engage and not just zone out. Their rec leaders were not just random college students, but THE BAND! You heard me right. They had the different band members lead each team at rec.
The worship team was not just there to lead from the stage, but they led off the stage, which got many students even more excited about worship. While High School students might prefer the "celebrity worship leaders," this was the right call for Middle School students.
I can't say enough about how impressed I was with what MIX provided for Middle School Students. The only hiccups during the week had more to do with the location of the camp and the college campus. More specifically, I was underwhelmed by the free time options. In high heat temperatures there was no access to an indoor gym and there was no water options on campus.
The only option for free time was to play gaga ball, 9-square, ultimate Frisbee, and soccer (all of which we have at home). This was a downer after having been at camps the past 5 years where we had access to a lake/water activities, ropes course, bmx course, hiking, etc. I feel like the same programming on a campground with more free time options would have been perfect.
In addition to few free-time options, the campus expected Middle School students to keep up with a room key and a meal card. Not terrible, but each lost key cost $55 and lost meal cards were $10. That's like handing a middle school student $65 dollars cash and asking them not to lose it in the course of a week…impossible! We had to come up with a system, but this could have been prevented if we were allowed to leave doors unlocked and only needed a wristband to get in the cafeteria.
So would you split summer camp again?
I have been asked multiple times if I will split camp again next year. If I had to decide this instant, I would totally do MIX again at a different location! However, I reserve the right to change my mind after High School Camp in two weeks. The only thing I miss so far is the opportunity for High School students to pour into Middle School students and the opportunity for Middle School students to watch the way that High School students worship and pursue Jesus.
Stay tuned for my follow up-post after High School camp! Want to make sure you don't miss the full review? Sign-up to receive post updates delivered straight to you inbox!
Click Here to Join the Party
& Get a Freebie!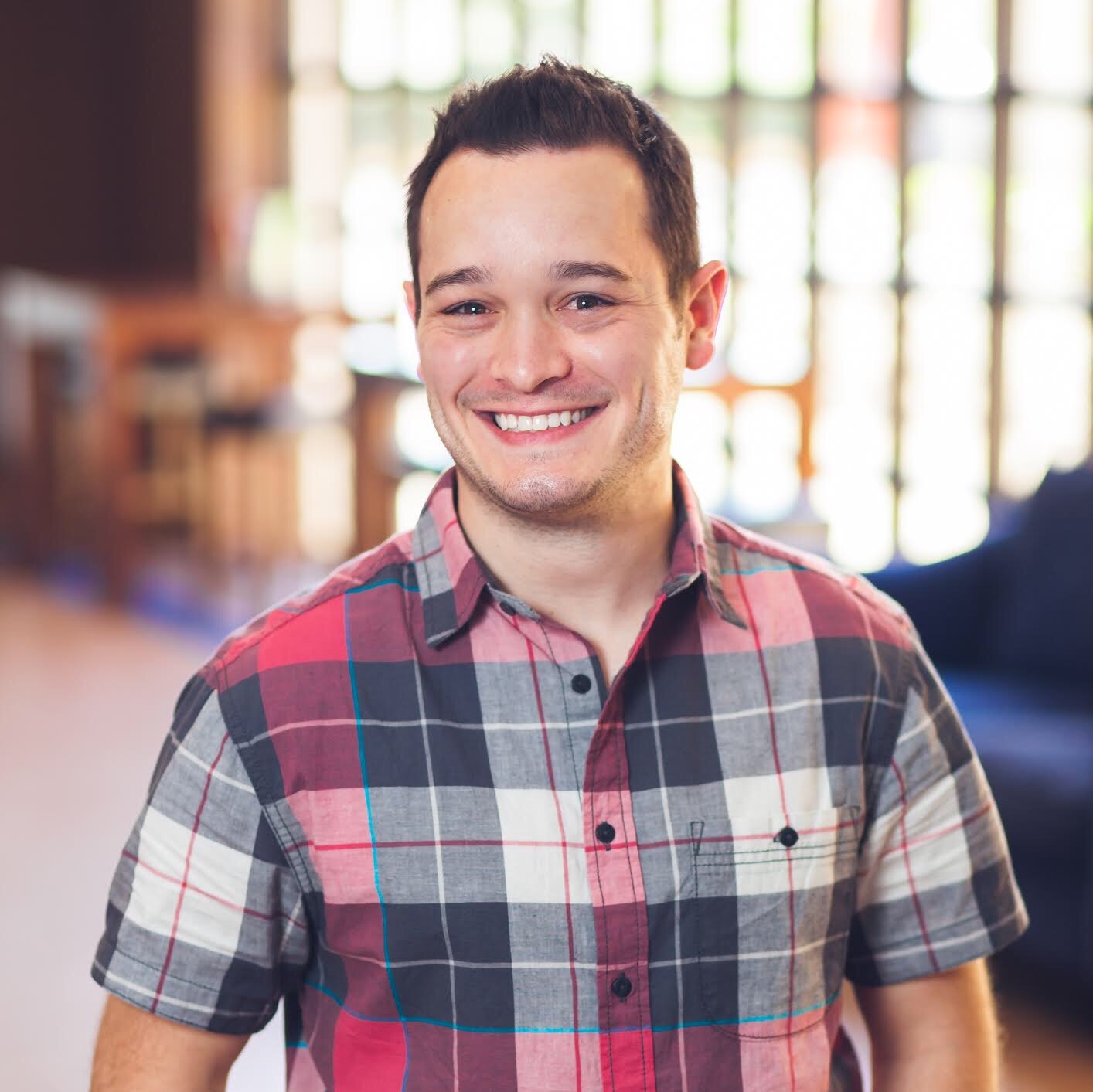 David Hanson: Texas native, Texas Tech Red Raider, M.Div. at Truett Seminary, husband to Ashley, father to Ava, Ben & Madelyn, Student Pastor at The Fellowship in Round Rock, Tx, table tennis (ping-pong) extraordinaire, addicted to coffee. For anything else…you'll just have to ask.