This past weekend I attempted to replace a bathroom sink faucet. While this might not sound like a difficult thing for some of your super handy folks, let me share something about myself…I'm no handy man. If I was installing a new faucet in a new sink, I think I could make it work. However, I was installing a new faucet in an old sink which led to a whole slew of issues including a slow leak. Often times, ministry feels this same way.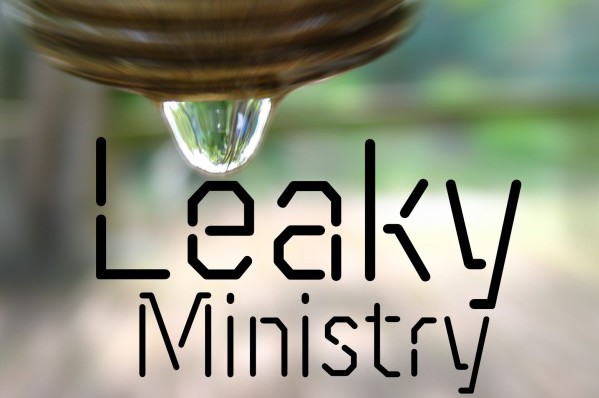 In ministry, we should always be looking to keep our processes and programs up to date. However, often times we can't overhaul the entire bathroom…I mean ministry. Sometimes you have to deal with existing structures and make the new fit in with the old. This can be tricky, but it can be done (and sometimes has to be done).
I can't afford to replace my pale yellow, seashell sink, countertop (I'm a youth pastor). However, I can replace the dated faucet. When I went to install the new drain, I quickly realized I would have to use the old drain and guts as the new stuff would NOT fit the dated countertop. I had to compromise, install the new faucet, then spray paint (sweet metallic spray paint at that) the old drain and stopper to give it the updated look. I had to make the old drain system and the new faucet play nice together and make them look like they belonged together.
In ministry, we should be excited about the introduction of new things. However, we must not be naive and think these new initiatives will seamlessly fit in with the ministry that has been happening for some time. Your new initiatives might not play well with programs that have been in place long before you got there. You might inadvertently slaughter a sacred cow and send the elderly in your congregation into a frenzy! Your new initiatives might not kill programs, but you might find that it's the older people/staff at your church that do not want to play nice with your new ideas. This can be crazy frustrating.
What you need in these times is patience and skill.
You must be patient with the old systems and people understanding you can't just gut the bathroom and start over. They were there before you and they will probably be there after you! However, this doesn't mean we should accept mediocre or dying ideas. We must skillfully and tactfully figure out how to make our new initiatives play nice with the systems/people in place. This process of trial and error will require an insane amount of patience, but in the end will prevent leaky ministry.
Leaky ministry is what happens when the old and new refuse to work together. Leaky ministry happens when the new tries to forcefully replace the old or when the old refuses to accept the new. Leaky ministry happens when people try to change too much too fast or when people never change anything at all. Leaky ministry happens when programs that once drew the masses are kept despite being a shadow of their former self. Leaky ministry happens when people pretend that newer is always better.
May we prevent leaky ministry by being good stewards of the past while moving forward to where the Lord wants to take us next.
Maybe you have experienced this. How did you navigate it? Comment below!